The time for business as usual is past. The world has changed and business also needs to change. And just like God gave Joseph and Daniel strategies for their times, we believe that He has also given a strategy for our times. The Economics of Mutuality gives a clear road map to help you to enact principles that are consistent with your Christian faith through your company. And it all starts with purpose.
On Thursday Feb. 24th and Friday Feb. 25th we are organizing a workshop 'Putting Purpose Into Practice. Enabling the purpose of your business through the Economics of Mutuality.' 
Target Group
1. You're a Christian. You have a company, or you're considering starting one.
2. You're someone who wants to see more of the Kingdom of God manifest in, and through, your company. 
3. You want your personal calling to better line up with your company's calling.
4. In addition, you want to get more clarity about how effective your company's purpose really is. By doing this you will make your company "future-proof" by ensuring that it's operations are  sustainable and meaningful to others.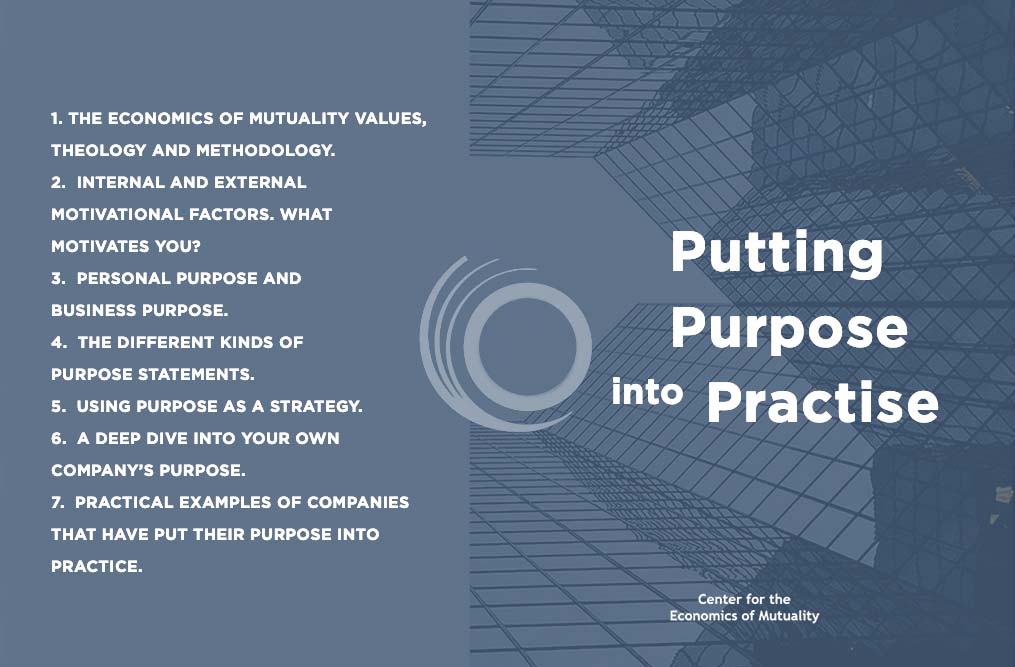 Take aways
This workshop is designed to give you:
Better understanding of how to position your company to advance in these uncertain times.
Insight into what is your God-given purpose and that of your company as well as how you can link the two with each other.
Knowledge about the difference between just 'having a purpose' and being 'purpose-led' and why it is crucial to be 'purpose led.'
Tools to help you to define a meaningful purpose for your company and for your own life.
Practical support in rolling out the Economics of Mutuality in your company or start-up.
Prophetic ministry by trained prophets to give you better understanding of your own calling.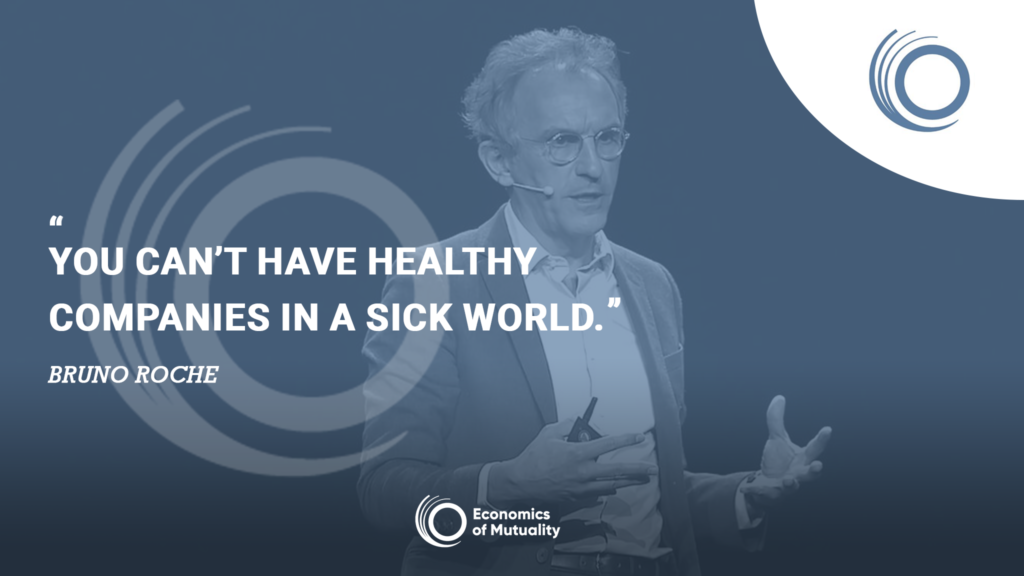 Dates and times: Thursday Feb. 24th and Friday Feb. 25th, 2022; 9:30 am – 5:30 pm
Location:  Dominion Centre, Ellermanstraat 30, 1114 AK Amsterdam-Duivendrecht, Netherlands
Price: 375 Euros p.p. incl. lesson material, lunch, coffee, tea and snacks