The Economics of Mutuality is a groundbreaking management innovation based on fifteen years of in-depth academic research and business practice. It was developed within Mars, Incorporated in close partnership with Oxford University's Saïd Business School and other leading organisations. Since August 2020, EoM has been hosted by a public interest Foundation headquartered in Geneva.
It empowers companies to adopt a fair and responsible form of capitalism that performs better than the purely financial version operating today. Its robust methodology and cutting-edge tools transform companies at the core – going beyond peripheral approaches such as CSR and ESG that are driven by compliance.
In 2015, after twenty years of experience in science, science management and science funding, Dr. Eppo Bruins (Ph.D 1995 Utrecht University) became a Member of Parliament for Christian Union Party in 2015. Since then he has been promoting relational economics, economics of mutuality, social enterprise and purpose driven entrepreneurship. Since 2021 he is an independent consultant at the intersection of science, innovation and politics, specializing in knowledge transfer through public-private partnerships. Eppo Bruins is an accredited leadership consultant, coaching a new generation of future leaders, striving for a revival of servant leadership in politics and science.
Stan was born and raised in Soest. He has been happily married to his wife Franciska for 27 years. Together they have three children. After finishing his studies in economics at the Erasmus University in Rotterdam he worked in a bank in the retail production sector. His work there took him to Germany, Switzerland and the USA to live. Stan has been active in the family real estate company (BMU Vastgoedgroep) as co-owner and director for the past 25 years. The companies in the BMU Real Estate Group develop, build and bring new technologies to the market such as Betonballon. Stan is the founder of the GIDS Network, the Reconnact Foundation, the Funds for Soest Foundation as well as being a board member of other diverse organisations. Stan is one of the leaders of the Rotary Club Netherlands.
Dick Westerhof has a master's degree in civil engineering from the Technical university of Delft. He has worked in IT since as an Oracle software consultant and in 2000 he started his own successful IT consultancy. Together with his wife Arleen, he has founded several organizations that train and equip people to function in the areas of value-based, holistic business and economics.
Patrick is a Dutch entrepreneur with a background in project- and interim management in the banking and insurance industry. From auditing and managing (financial) companies in the city of London, Amsterdam, the USA and Germany to becoming member of the Antwerp Diamond bourse and building businesses in Singapore, Hong Kong and Indonesia, Patrick's focus on delivering results for stakeholders while embracing social responsibility marks his career. Currently Patrick runs companies in IoT & big data as well as luxury goods besides serving as board member in Emanuel Business association and the Center for Economics of Mutuality in the Netherlands.   
Evert F. Stamhuis (LLM, PhD) has been a professor of Law & Innovation at the Erasmus School of Law (EUR) since 2017. He is also a senior fellow in the Jean Monnet Center of Excellence on Digital Governance (www.digov.eu). Before that, he was professor of criminal (procedural) law at the Open University (2006 – 2017). His research focuses on the interaction between law, governance and new technologies, with a special focus on the public domain, healthcare and regulated markets. The application of different disciplines to investigate regulation and governance of technological change is central to his team. As a researcher, he is affiliated with the Center for Financial Law & Governance, the Center for Law & Economics of Cybersecurity and the Erasmus Initiative Dynamics of Inclusive Prosperity.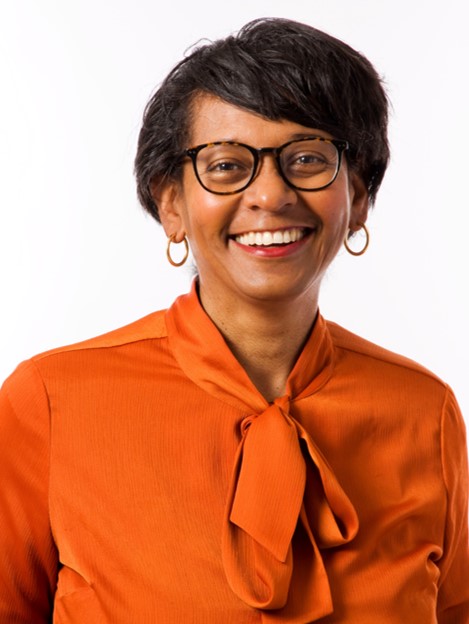 Arleen Westerhof is the Director of the Center for the Economics of Mutuality based at the Erasmus University in Rotterdam. Arleen earned her bachelor's and Ph.D. degrees in Chemistry in Canada before moving to the UK to do Post-Doctoral Research at the University of London. She then moved to Amsterdam to work for a large multinational corporation. Arleen is the Founder and Executive Director of the Economic Summit. The summit is one of the founding partners of the Center for the Economics of Mutuality and aims to introduce new value-based paradigms for finance and economics. It was through the Economic Summit in 2014 that she met Bruno Roche and learned about the Economics of Mutuality (EoM). Since then, her passion has been to see economies and business 'healed' through EoM. Arleen has been a speaker at the Said Business School's (Oxford University) Responsible Business Forum as a respected international thought leader. She is a member of the International Advisory Board of the anti-corruption movement, Unashamedly Ethical and a Supervisory Committee member of HopeAruba, a social movement for national change.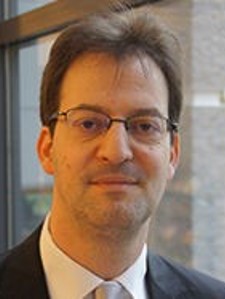 Martin de Jong is scientific director of the Erasmus Initiative for the Dynamics of Inclusive Prosperity (DoIP), a flagship research centre at Erasmus University Rotterdam aimed at studying the conditions under which levels of socio-economic and environmental inclusion in modern day society can be improved. The DoIP is one of the founding partners of the Center for the Economics of Mutuality. He is also professor at Rotterdam School of Management and Erasmus School of Law. In addition, he is visiting distinguished professor at the Institute for Global Public Policy of Fudan University in Shanghai. He holds a degree in public policy from Erasmus University Rotterdam and Leiden University and worked 25 years at the Faculty of Technology, Policy and Management, Delft University of Technology and has held visiting positions at universities in the USA, Finland, Greece and China. He writes, teaches, supervises and advises extensively on topics of public policy, urban and infrastructure development, China, cross-cultural management and inclusion and has made interdisciplinarity the strength in his approach to problem-solving.
Bruno Roche joined the Center for the Economics of Mutuality based at the Erasmus University in Rotterdam in 2020. A Senior Visiting Fellow's position was created by the Erasmus Initiative for the Dynamics of Inclusive Prosperity and the Rotterdam School of Management to make this possible. In this role, Bruno is connecting this new initiative to other academic EoM Labs around the world and is sponsoring scientific research topics (eg. the development of best practices for SME businesses).  
Bruno Roche is the founder of the Economics of Mutuality, a new school of thought and a disruptive model for business performance designed to transform business at the core, restore reciprocal beneficial relationships among relevant stakeholders within society, the environment and the economy as a strategy to enhance performance and by doing so equip business to thrive by meeting the needs of the world.  
He co-created the Economics of Mutuality Labs at the Saïd Business School of Oxford University in 2014, at the China Europe International Business School (Shanghai) in 2018 and is a Visiting Snr Fellow at the Rotterdam School of Management.
Bruno co-authored Completing Capitalism: Heal Business to Heal the World, which has been published in both English and Chinese. He has also co-edited the Oxford University Press book called Putting Purpose into Practice: the Economics of Mutuality with Saïd Business School's Professor Colin Mayer.